The Web Tech Kids program is designed with students in mind. It creates a whole new way to learn about technology, creativity, and business in a fun and nurturing environment.

Now students ages 7 to 12 can build their skills before reaching middle school or high school. Research shows that kids test scores improve when they have the opportunity to use technology as a way to learn. The Web Tech Kids program challenges every student to become more knowledgeable about the web and learn about all the valuable resources for becoming a better student.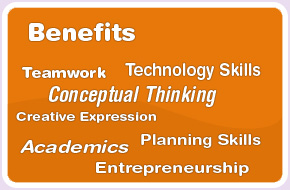 Have questions?
Contact Us online or call us at
1-888-877-6481.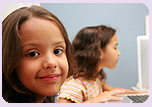 Students

..........................
Challenge Activities
Themed Lessons
Interactive Quizzes
Certificates
Annual Web Contest
..........................